When you stay at Oak St. Bed and Voucher, you step back in time. Located in the center of Roanoke, TX's historic downtown, you get the small town feel of southern hospitality merged with the renowned food, great venues, and fantastic shops on offer here in the center of Roanoke.

Oak St. B and V has three suites for guests, with modern amenities and luxurious furnishings, so that your stay is the best stay possible. Whether you stay for one night or ten, we're sure that your stay at Oak St. will be the best you can have here in Roanoke, TX.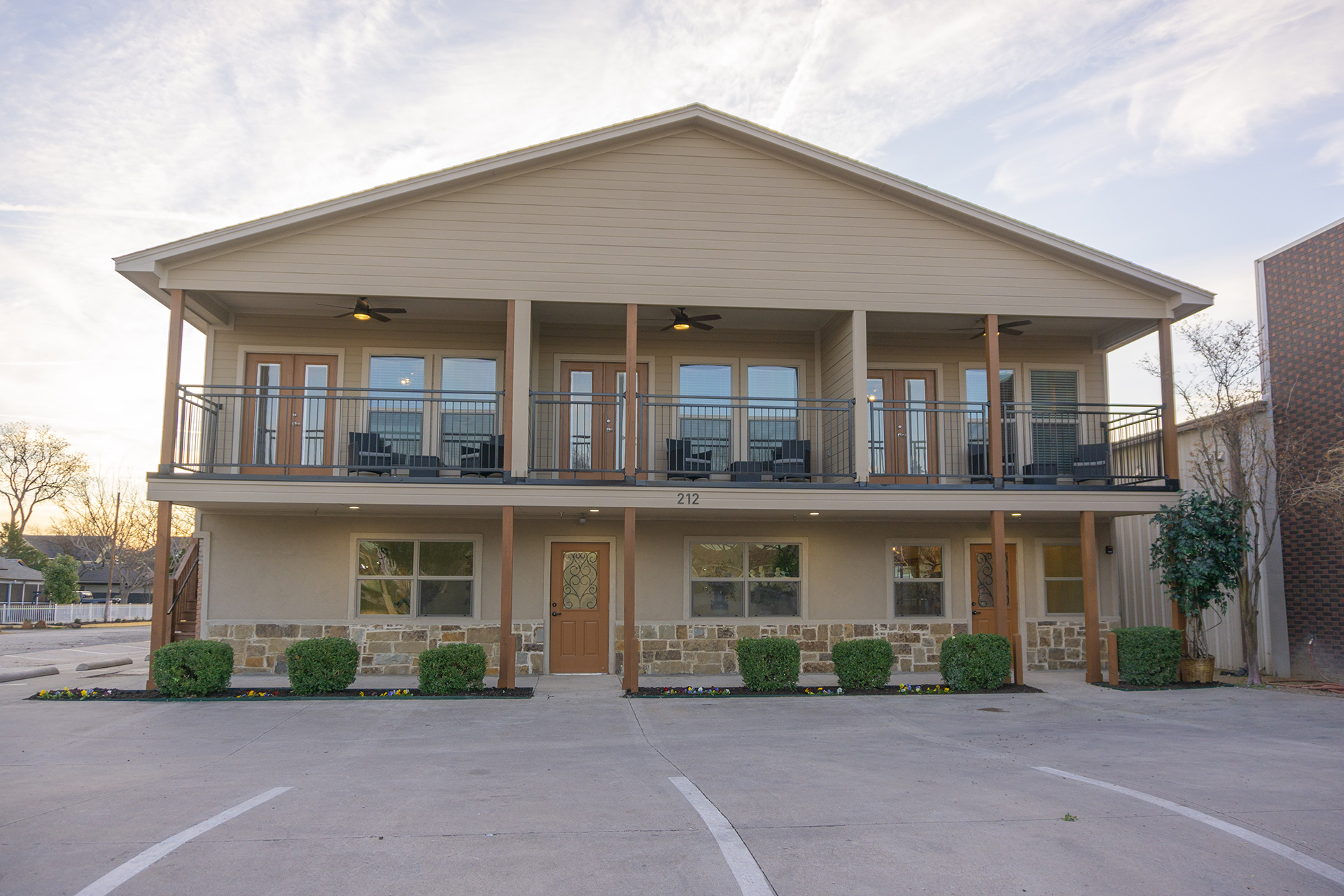 Book with Us
About the Voucher
Welcome to Oak St. Bed and Voucher, a modern and creative twist on the bed and breakfast concept. Instead of providing meals in-house, when you stay at Oak St., you get a voucher to have a meal at the neighboring restaurants, Hot Potato, Deli Dun Right, Smiley's BBQ, Fatso's Burgers, Churchill's Fish and Chips, Hot Taco, and Vault Coffee, or have a drink at Soul Fire Brewery next door, giving you top class service and food to go along with your stay.